Managing your real estate investments can be a frustrating,
never-ending stressor. If you own
multiple rental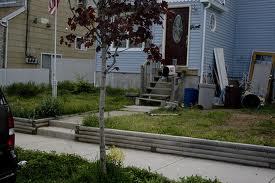 properties that are scattered across the metro-Detroit area then
you know it's easy to get overwhelmed by all the tasks and property management
necessities. What alternative do you
have? It seems counter-productive to
have a full-time employee (or multiple employees) with salaries that eat up
your profits.
That's why a lot of real estate investors choose a property manager in Michigan. Not only does a
property manager help you maintain the condition of your investments, but they
manage your tenants as well. Here are a
few of the crucial tasks you can delegate when you hire a property manager for
investment properties in Novi, Northville or even Royal Oak.
Locate new tenants for unoccupied units
Screen potential tenants through interviews,
background checks and credit screening
Overall property maintenance to keep a home
habitable, up to code, attractive and inviting.
Make necessary repairs when necessary, including
emergency repairs
Collect rent, prepare income statements for the
property and provide reporting
Attend to the complaints and concerns tenants may
pose.
Handle problem tenants, disputes and evictions
as needed
That's list might seem small, but for a single landlord it
can be a mountain of duties and constant running once you get multiple
properties or multi-unit dwellings. So
what's the next step to alleviate the stress?
Knowing How to Pick the Right Property Manager
A few key areas should be noted when you want to hire a
property manager for rental units in Wayne or Oakland counties.
1. Check Licensing - Make sure the property manager carries
a license through local housing authorities.
A lot of updates and repairs may require permits or a licensed
contractor to complete. You want to work
with a property manager that has experience and formal training in managing
every aspect of your property from repairs to the business side of operations.
2. Interview - Take the time to interview your property
manager as well as others if you get multiple quotes. Ask them about their past experience as well
as references from previous clients. If
the property manager is a newer company, and can provide a resume or CV of
previous management experience, it's a good idea to call those employers
3. Shop Around - Do contact more than one property
manager. This will help you make a
decision about who can provide the best property management services that
specifically suit your needs. Interview
each but avoid making a decision solely on price. If you choose the cheapest property
management company, you'll more than likely get what you pay for.
4. Relevant Experience - An established property management
company is likely a good choice if they have at least 3 years of experience
managing properties similar to your own.
For example, working with a commercial property manager when you need
someone with multi-unit experience may not be a good fit.
Even if you enjoy working with your hands and dealing with a
people, there will come a point where you only have so much time in the day and
a growing list of to-do items. You will
either hit a ceiling on growth because you can't manage additional properties
and you'll remain stuck, you'll take on additional help via employees, or
you'll choose to work with a property manager to continue to grow your investment
portfolio - and free up more of that time to enjoy what you've built.
If you're ready to break your hands free from being tied to
properties and ringing phones, contact JMZ Property Management today.