You've stepped your investment game up a notch by diving into the not-so-shallow end of the multi-family property pool. Congratulations! But along with that dive comes navigating the churning waters of weighty responsibilities.
We are all familiar with the adage "when it rains, it pours." When it comes to managing real estate—especially if you are single-handedly trying to manage multi-family or small apartment building properties—the demands involved can feel just like a downpour of problems. This collection of anxieties can make it feel like you see little to none of the benefits you had expected.
However, there's good news: you don't have to despair, and you don't have to do it alone. More and more investors in Macomb, Wayne, Oakland, Washtenaw, and Livingston counties are entrusting their real estate portfolios to reliable multi-family property management companies to help successfully maintain their investment portfolios.
When it comes to property management for multi-family units, not all property management companies are the same caliber. Here are some traits to be aware of when seeking small apartment building property management.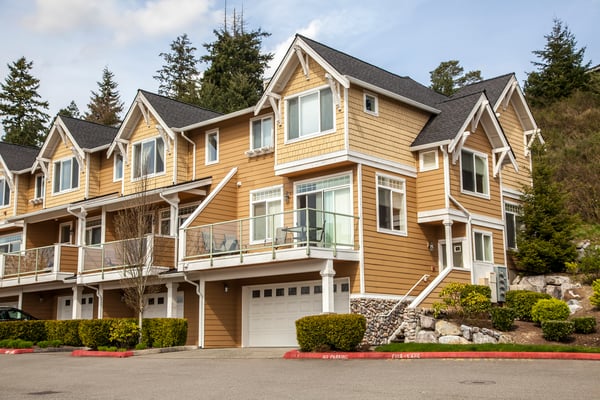 Property Management for Multi-family Properties
What is a multi-family property? As the name implies, a multi-family property is defined as a residential unit containing separate housing for two or more entities, roommates, or families. This can include duplexes, triplexes, quadplexes, and small apartment buildings containing five or more separate residential units.
Small apartment buildings and multi-family buildings are becoming more and more popular among real estate investors for several reasons:
The relative ease of acquiring financing for them.
They are less expensive to maintain than large apartment buildings or single resident homes.
Their small size and aesthetically pleasing look.
What to Expect from Your Property Management Partner
Competent property management will help you to grow and protect your investment while freeing up your time and energy to pursue further interests. Your property management company should successfully take charge of property marketing, tenant screening, maintenance, rent collection, property inspections, and evictions.
A good company should also provide you with financial reports and legal guidance. Some companies even go so far as to offer online real-time access to your real estate portfolio so that you are always in the loop as to what is going on with your investments.
Of course, caution should be exercised in selecting a property management company.
Word of mouth by seasoned investors can be one of the best ways to find a reliable management company.
You can also research reputable property management companies online—never be afraid to ask for help.
Make a list of pertinent questions and concerns and then interview different companies. You should feel comfortable with the time they take to familiarize you with their services and fully understand the management agreement terms.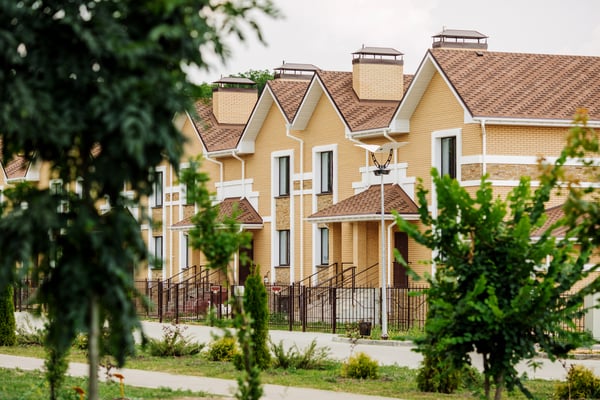 Do I Really Need a Property Management Company?
What factors should help you decide whether or not hiring a property management company is right for you? Here are a few things to consider:
The Number of Units You Own
Generally, the more properties you own, the more you could benefit from a property management company. Multi-family units and small apartment buildings tend to get overwhelming—quickly. Investing in property management serves to protect your real estate investment portfolio for the long term. "When it rains it pours;" don't get caught in a flood.
Your Circumstances Have Changed
You may no longer have the time to keep up with the demands of managing your properties successfully. While maintaining a single rental property might have been an exciting challenge, suddenly, the requirements of owning a multi-family unit or a small apartment building are more work than you had expected.
Perhaps you've expanded your real estate portfolio to the point where you can no longer manage it successfully in your "free time." Most people just getting started in rental real estate investment also are working full-time jobs. Don't jeopardize your job—or your investments—by not dedicating the time and attention they each deserve.
Financial Benefits
While it's true that you're looking at spending roughly 10% of your rental income on the property management company, the arrangement presents many financial benefits to you in the short term and the long haul. Some of these include:
Less money spent on major maintenance and repairs
Reliable rental income from long-term tenants
The professional appearance of your property management company
Management and implementation of yearly rent increases which protects your long-term ROI
Less money spent on legal fees and lawsuits
Less stress and more time to focus on growing your business.
For expert advice on how to be a successful landlord in Michigan, reach out to JMZ Management. With the right team in place, you won't be in over your head when it comes to the management of your growing portfolio. Get in touch with us today; let us help you love investing again!