Michigan Property Management Tips - In Search of the Perfect Tenants
When trying to fill rental space, good tenants (the kind that
pay on time, keep a clean home, and renew their lease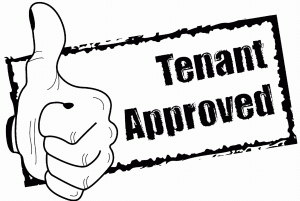 for years) rarely come to
you by accident or stumble across your listing.
They connect with a landlord or property manager by strategic design.
Don't get stuck thinking good tenants are only in great
neighborhoods or come from affluent backgrounds. Good tenants are everywhere, even in the
heart of some of the least-attractive suburbs in metro Detroit. If you're investing in property, you want to
find the best tenants to fill your space.
This reduces your overall costs and keeps a positive-income producing
investment from becoming a liability.
Here are some tips on how to do just that.
Finding Good Tenants Starts with Appearance
Too many landlords focus on the attitude and appearance of
prospective tenants, but they should really be focusing on their own
appearance. You should be trying to
satisfy and impress your tenants, because a quality tenant is judging you and
your attitude. They won't likely rent
from someone they feel won't care about their issues, or be difficult to work
with.
If you can't be bothered to shave, shower, dress
appropriately or be kind - what indication do they have that you'll care enough
to tend to their issues?
Know a Good Tenant in Order to Find a Good Tenant
Every landlord and property manager in Michigan has a
different concept of the ideal tenant.
You need to figure out who your target market is before you start
searching to fill a space. Do you want a
working professional? Do you prefer
college students for short term leasing?
Do you prefer single individuals or do you want a family with children
in your units? Perhaps you prefer
seniors. If you don't know who you
prefer, you're more likely to end up with someone you don't want.
Avoid Showing Unfinished Properties
If you bought a house and plan to rent it out, don't show it
to prospective renters or allow the property manager to show it before work is
finished. You might be able to picture
what everything will look like when it's done but the tenant has no idea. All they see is unfinished home. This is one way to scare away ideal tenants
in a hurry.
Get Good Tenants by Highlighting Benefits
A common sales tactic is to focus on the benefits people get
by buying something. In your case, once
you know your ideal tenant you can target the benefits to them. That means including marketing information
that features nearby businesses that relate to their shopping and lifestyle,
activities, landmarks, gyms, shopping malls, etc.
Charge Application Fees to Find Good Tenants
Charging an application fee offsets your costs relating to
background and credit checks. More
importantly though it will weed out the tenants who don't have a lot of
money. If a potential tenant can't
afford a small application fee, there's a good chance you'll run into problems
in the future with collecting rent. Another
indicator is that if the check written for an application fee bounces then it's
a red flag to turn them down. Ideal
renters and good tenants feel comforted by this kind of system because they
know that they will be less likely to encounter "icky neighbors".
Meet and Greet Tenants Where they Live
Conduct a tenant interview in their current residence if
possible. Some of the worst tenants in
the world are the most well-spoken and best-dressed people when they meet at
your office. A look at their current
residence can often show you how they typically live, spend their money and how
they take care of their living space.
Even if someone cleans up, they would be hard pressed to hide damage to
the unit along with their belongings.
Dig Into Rental History
A thorough background check can save you a lot of heartache
and expense. Don't just talk to the
current landlord, talk to the previous landlord. If the tenant is a serious problem, their
current landlord might be eager to get rid of them and give them a glowing
referral just to get them out of the rental unit. A previous landlord can provide a more
accurate picture of the tenant.