Guarantee Your Rent—Even Without a Tenant
As a landlord, you probably understand that without a good tenant in your property, you won't make any money. Tenants fund your investment property business. That monthly rent check covers expenses—plus, it puts passive profit in your pocket!
When you're searching for a new tenant, it can be a challenge to wait and continue searching for a quality renter. It's tempting to settle for someone who doesn't quite match your criteria.
So, what do you do when a month or two passes and you're losing much-needed rent money without a tenant in your Novi rental property? Before you compromise your standards on screening tenants, let's talk about the risks of filling your rental property with the wrong renter.

Why It's a Bad Idea to "Settle" for a Tenant
We know that as time goes on, panic can set in. An empty rental property is a dead weight! The thought of losing money can influence a hasty decision to lower the rent allow any applicant into your property.
However, seasoned landlords know that the only thing worse than not having a tenant in your property is putting a bad tenant into your rental home. Terrible tenants cause damage and ultimately become an expensive problem! Not to mention the terrifying prospect of having to deal with a "professional tenant."
How does that make sense? If you're losing money on an empty property month after month, even a lousy tenant pays the rent, right? Not necessarily.
Consider the Costs
Consider the costs of compromising your screening process and allowing a terrible tenant into your home.
Bad tenants often don't pay the rent on time, or at all. When a tenant doesn't pay the rent, you spend your time trying to get your payment while they continue living in your property.
Bad tenants don't follow the rules. Your lease agreement includes the rules to follow while living in your property; violating the rules results in fines. If tenants aren't paying the rent, they won't pay penalties for violating the lease agreement.
Bad tenants cause damage. Your property rules are in place for a reason! They protect your property and keep tenants safe. When tenants don't follow the rules, it can cause damage to your property. You're stuck with expensive repairs plus bad tenants.
Bad tenants force legal proceedings. When you've finally had enough, you decide it's time for your tenants to leave. Removing bad tenants from your home involves lawyers and legal proceedings

—an additional expense.
These problems add up to significant expenses! When compared to a month or two without a tenant to pay rent, it's clear that settling for a tenant that doesn't meet your standards isn't worth it.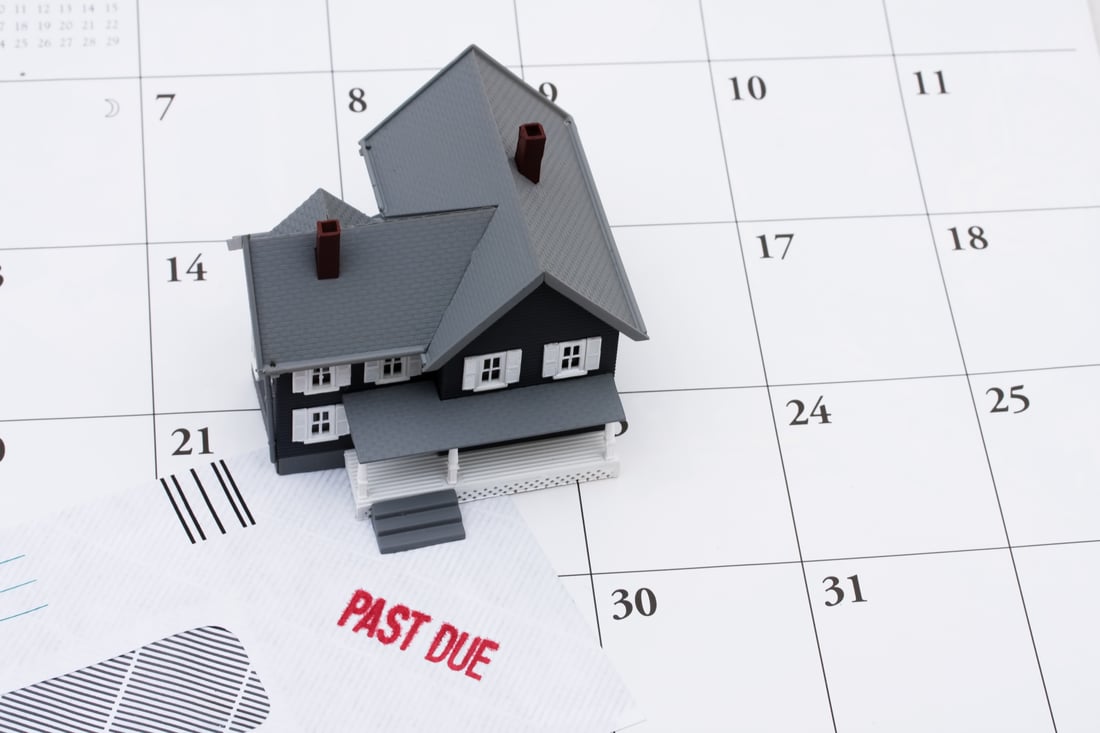 Patience and Process Before Panic
The search for a new tenant is stressful. We understand! Before you panic after that first month without a rent check, take a deep breath, exercise some patience, and focus on your process.
When a tenant opts not to renew a lease, begin looking for your next tenant right away. You should review your lease renewals with your tenants 90 days before the end of the lease

—plenty of time to find a new tenant.

Know the criteria for your ideal tenant before you start your search.
Have your background and credit screening resources in place to quickly (yet thoroughly) go through applicants as they come in.
Prepare lease agreements ahead of time.
Work through your Make-Ready Procedures to prepare your property before your new tenants are ready to move in.
If you're a new landlord or searching for your first tenant, it can take some time to get the hang of marketing your property and nailing down the right screening process. Again, be patient—your next quality tenant is worth the wait!
A Property Manager Is a Tenant-Finding Pro
You can remove the stress of finding new tenants and suffering through months without rent when you hire a property manager to handle every detail of property management for you.
Your property management team in Novi keeps up with lease renewals to know when it's time to start searching for your next tenant. They have screening processes in place to make sure you never have a tenant that doesn't meet your standards.
The very best property managers offer guaranteed rent programs; they understand that when your Novi rental property sits empty, you lose money. With guaranteed rent, your property manager minimizes your loss of income if it takes a little longer to find the right tenant.
It's Not Worth the Risk to Rush!
Your rent is your income. It's not worth the risk to choose the wrong tenant or hire a property manager that doesn't find the right tenant within thirty days or less.
When you work with JMZ Management, you have access to our Guaranteed Rent Program! We stand by our tools and expertise to rent your Novi rental property to the right tenant, and quickly. We're so confident we can find the rent tenant for you, that if we fail, we manage your property for three months for free! To learn more, get in touch with us. We're ready to put our proven skills to work for your investment!