From millennials to retirees, the idea of renting a home is more appealing than buying.
For millennials, taking on a new home loan while struggling to repay college or credit card debts isn't wise. For retirees, the idea of a mortgage and home-owning responsibilities is less appealing than freedom at this life-stage. Aside from millennials and retirees, there are also individuals who simply don't want the responsibilities of owning a house.
No matter the reason for renting, the Detroit Metro area is an ideal place to collect on the investment of a rental property. To make a rental property worth the investment, you have to find—and keep—good tenants. Where do you look? Here are three steps to finding quality tenants for your rental property!
Use the Internet
Most renters search for their next rental home online before visiting a home in person. Using the internet successfully is critical to finding available tenants to fall in love with your property!
Make sure your listing is on the major rental property websites for your area. Also note that if you aren't posting ads for your properties on Craigslist, eBay, and other social media websites, you could be missing valuable pools of potential tenants!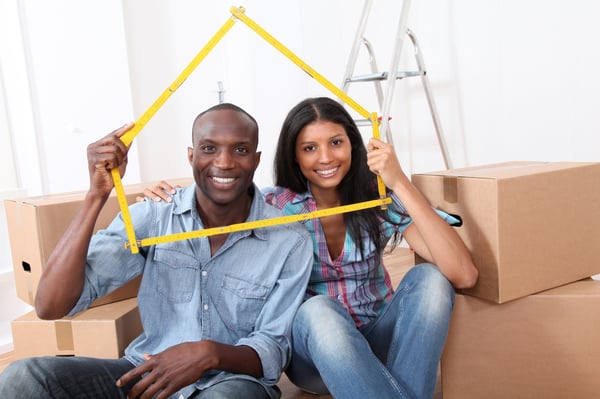 Remember: when marketing your property online, you're marketing to the same population of tenants as other competing landlords. To stand out from the masses, make sure your property listing is detailed, well-written, and includes professional photos.
The more detail you use in your listing, the more likely you'll generate interest from tenants who could be a good fit for your property. Demonstrating that your property meets tenants needs will be less time consuming if you master the art of a professional property listing.
Work with the Department of Social Services Office
The Rental Assistance Program (RAP) aids very-low-income families when it comes to housing in the private market. Sponsored by the Department of Social Services, these individuals are given RAP certificates. They are allowed to search for the type of property that fits their needs.
Landlords who are willing to rent to individuals receiving RAP benefits can expect a housing subsidy from the government on behalf of the renting family. The tenants are responsible for paying the difference between the amount of your property's rent and the subsidized value. If you're open to these tenants, you'll have a wider pool of available applicants and potentially help an individual or family find safe, affordable housing!
However, be sure you screen these individuals as you would any other potential tenant to remain unbiased. While it's a kind thing to accommodate lower-income families, you still run a rental property business. It's critical to make sure any tenant meets the qualifications to live in your property.
Hire a Property Manager
Hiring a property manager is the easiest way to find and screen great tenants for your Detroit Metro rental property! A property manager will advertise, screen, and select the best tenants for your rental property. Professional property managers are experts at creating compelling property listings, so your property stands out from other rental properties in your area. When you work with a property manager, they also help you make upgrades or repairs to your home. Sometimes, a few updates help attract better quality tenants. Good tenants look for good properties that are priced right and meet their needs.
If you're not looking for full property management services, many property management companies will provide leasing-only services. These limited services include marketing your property and screening tenants but often exclude day-to-day management of your property.
No matter the level of involvement that works best for your needs, your property management company can find quality tenants for you.

What Do You Do When Applications Start Coming In?
It can be exciting when the applications start coming in! Be sure you screen every potential applicant through a set criteria list.
Make your list of qualifications before screening your first tenants.
Avoid bias towards an applicant based on gender, race, or disability.
Use background screenings to fairly determine if a tenant can pay the monthly rent and to assess their rental history.
Make sure you're familiar with the Fair Housing Act. Follow the guidelines to avoid discriminatory practices or lawsuits!
Finding Quality Tenants Doesn't Have to Be Hard!
If you've struggled to find the right tenants for your rental property, it's time to trust the experts. Don't risk a bad tenant experience or damage to your property. You lose money when tenants destroy your property or don't pay the rent: you also lose money when you deal with tenant turnover!
Hiring the right property manager can be an angel in disguise for exhausted landlords. JMZ Management has the tenant experience you need in the Detroit Metro area. We offer full property management services and lease-only services to fit any budget!
We never sacrifice the quality of our services—no matter the level of help you choose. When we find your next excellent tenant, be sure your property is ready for them to move-in. Get our FREE Make-Ready Checklist to get your property tenant-ready!