The "Ten C's" of Screening: Tips to Acquire Amazing Tenants
A tenant is a tenant—as long as someone is in your rental property paying the rent, that's all that matters—right?
Are you sure about that? There is a broad spectrum when evaluating the quality of tenants, ranging from top-of-the-line, premium tenants to the "I wish I'd never met them" kind of renter. Quality tenants help you generate passive income from your rental property, while bad tenants can be an expensive mistake.
How do you find premium, "top-shelf" tenants for your Farmington Hills property? It's all about your screening process! Here are ten tips on using screening to find the best tenants.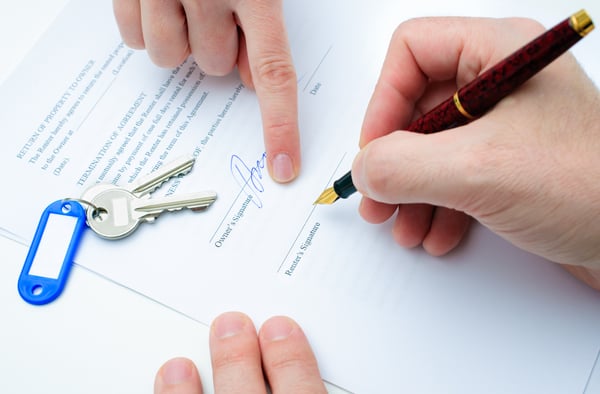 1. Criteria Counts!
In renting, what qualifies as "the best of the best?" In terms of tenants, you want renters who pay the rent on time, take good care of your property, and ultimately renew their lease—consistency in communication and a lack of noise complaints are also a great plus. So how can you find such high-quality tenants?
Develop a list of criteria that helps you find these kinds of tenants; when screening potential tenants, make sure you analyze each applicant using the same criteria—no matter their race, gender, religion, or other discriminatory pitfalls.
When you know who you're looking for, it's easier to evaluate each applicant based on your criteria.
2. Confirm Income
It might seem obvious, but it's essential that your tenants can afford the monthly rent plus the security deposit.
Don't take their word for it: If potential tenants show up to your office in a nice car and fancy clothes, that's not an indication that they can afford to live in your rental property.
Check at least two years of employment history.

Verify that the applicant has a current job.

If an applicant is retired, check for proof of some means of income that shows they can pay the rent.
3. Confirm Credit
A credit check contains a wealth of information! You'll learn a lot about a potential tenant by running a credit check, including:
Name and address verification

Social Security number

Date of birth

Credit history, including bankruptcies

Collections information (past due payments, etc.)
Compare the information from the credit report to the application. If there are discrepancies in the applicant's name, address, or date of birth, this could be a warning sign.
4. Call Landlords
Your application should include a request for previous addresses for the prior two years. Call prior landlords and chat about the applicant:
Did they pay the rent on time?
Did they leave on good terms?
Did they leave the property in good condition?
Did they actually live there?
You'll learn a great deal about a tenant's potential behavior in your property simply by talking to their previous landlords!
5. Confirm References
Call the references listed on the application. Be wary of the following indications that there might be a problem with the applicant's references:
You can't reach one or more of the references.
Several references tell a similar story about the applicant

—it could be a rehearsed story.

References don't have much to say—or too much to say

—about an applicant.
You want positive, genuine input about your potential tenant—beware over-the-top "sales pitches" on behalf of your applicant.
6. (Cautiously) Consider a Criminal History
Your background check should include criminal history. However, be careful how you use this information to accept or deny a tenant.
It's illegal for landlords to have a blanket policy to deny anyone with a criminal history, but you can consider the type of conviction or crime when considering a tenant.
Tread lightly, here: consult a lawyer when using criminal history to evaluate a tenant.
7. Connect Face to Face
Don't settle for an electronic application and phone conversations—a potential tenant can hide plenty of potential problems over the phone or bury them in electronic communication.
Use your time when showing your investment property to learn more about your potential tenant. Face-to-face connections reveal a lot about a person: If an in-person meeting isn't possible (maybe your prospective tenant lives out of state), consider including a Face-Time meeting in your screening process.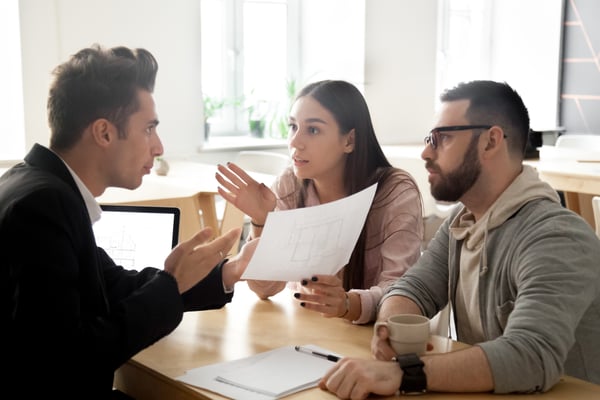 8. Consider Your Instincts
Sometimes, you just feel right—or wrong—about a person. While instinct should never take the place of a thorough screening process, if a tenant doesn't feel like a good match for your property, listen to yourself. You can deny a tenant for any legal reason—but again, be careful of discriminatory practices.
9. Commit to Excellent Tenants!
Landlords should follow this rule of thumb: the only thing worse than letting your Farmington Hills property be vacant is filling it with the wrong tenant.
You can say "no"—don't bend to the pressure of "needing" a tenant such that you allow a poor fit to occupy your rental. Remember, the goal is to protect your investment!
10. Consult with an Expert Property Manager
The best way to find top-of-the-line tenants for your rental property is to work with a property manager! An expert property manager like JMZ Property Management has all the resources and expertise to find and place the best tenants in your property; tenant screening is just one part of our Full-Service offerings.
That said, we've put together an incredible checklist to help you get started with the screening process for your Farmington Hills rental! Take advantage of our FREE Foolproof Tenant Screening Checklist, and let's work together to not only protect but maximize your investment!