Do you need an on-site property manager? The reality is that this type of property management professional should only be considered a "must" if you have a very big complex. That being said, this can be a difficult pill to swallow for many property owners.
Hiring someone to live on-site can provide a sense of security in the form of a second set of eyes and ears—a second-in-command that can represent your interests. While this is not far from the truth, on-site Detroit rental property management is often not worth the investment of money or the loss of potential rental space—especially when you can hire a property management company to do what an on-site manager could.
There are some important considerations to keep in mind, regardless of which way you end up going. Here are some of them.
Why Hire an On-Site Manager for a Large Complex?
If you have a large complex—whether it's a series of many townhouses, an apartment building, or multiple Detroit apartment buildings—on-site Detroit rental property management can be a solid choice. The primary reason is that as the number of units goes up, so does the number of potential issues.
Each issue takes time to diagnose and address.
Throughout that process, the tenants that are affected have to be communicated with and appeased.
The sooner a problem is noticed, the sooner it can be diagnosed and then dealt with appropriately.
With a large apartment complex, an on-site manager can notice and handle problems quicker, which may cut down on the number of dissatisfied tenants.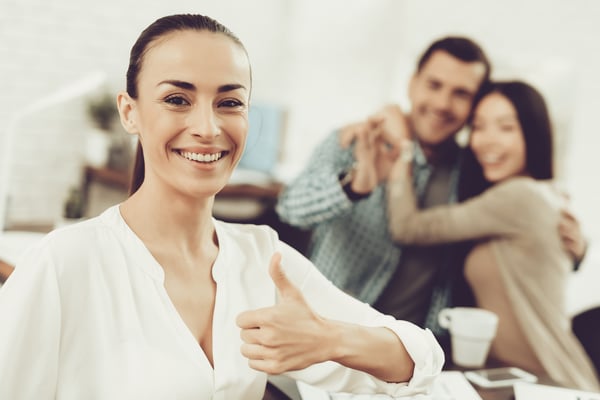 An on-site manager is also in a position to do routine inspections by physically walking through the exterior grounds and inside the property, just to inspect the area. Without an on-site manager in a large complex, you may end up making many calls in the course of a week or two to "put out fires" that could have been extinguished if someone had been living there.
However, good Detroit rental property management rarely requires an on-site property manager. Much of it can be done using a property management company.
Off-site, Professional Detroit Rental Property Management
While an on-site manager costs you time and money, most, if not all, of what they can do can be performed by a professional property management company.
An on-site manager's value is determined by their responsiveness to issues: this requires being on top of potential problems, current problems, and circling back to previous issues that have already been handled.
A good property management company can use time-tested systems to do this as effectively as an on-site manager—and in some instances, even better.
An on-site manager is just one person—and therefore, has limitations. If you have a Detroit multifamily property, there may be some problems that arise that would be best handled by a team.
For example, if there's a leak in the kitchen, it may create a series of problems all at the same time. The water could drip onto the floor, causing it to warp; for that, you may need to hire a carpenter. It may also damage the cabinets in the unit—which could require a trip to a cabinet supplier or a call to a handyman. The water could also seep through the ceiling of a unit below the leak, which may necessitate mold remediation or further repairs in another unit. Additionally, you'll probably need a plumber. A property management company can call on different team members to handle each issue: an on-site manager could only manage one problem at a time and may—understandably—get overwhelmed.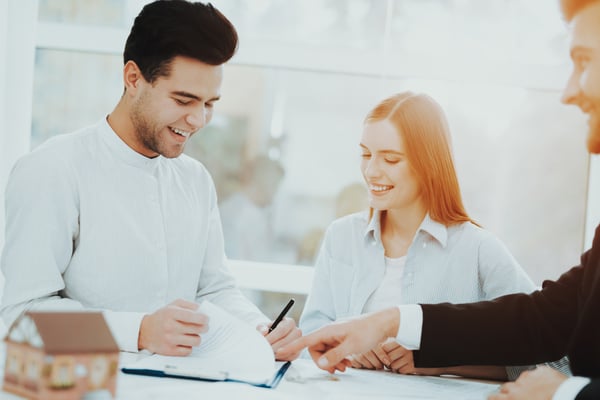 Off-site management also comes with a number of tools most on-site managers don't have access to at their scale. For example, a Detroit rental property management company can do more than just help keep tenants happy: they can assist with finding you new tenants. Some of the other perks that come with off-site professional management include:
Selecting Off-Site or On-Site Detroit Rental Property Management
Regardless of the direction you choose to go, the selection process for your property management solution will have a few common denominators.
Experience Is Key
You will want a manager who has a history of success with managing properties. "Success" means more than a lack of problems: "success" involves finding lasting solutions and problem-solving in a way that helps prevent new issues from popping up.
Knowledge of the Local Area
There's no replacement for someone with their boots on the ground. If you can find Detroit rental property management companies with an in-depth knowledge of the area, its economics, and its people, you may have a powerful ally.
Demonstrated Success with Renter Recruitment and Retention
Modern property management is about more than twisting the occasional wrench or patching hammer holes in the drywall; it's a business-generation tool. Your property management solution should be able to present strategies for getting new tenants and keeping those who are already there. Your managers should think like both a repairs professional and a businessperson.
If you need a second set of eyes and ears, we have the tools, techniques, and experience to help manage your multifamily properties! Contact the experts at JMZ Management to learn more about our multifamily management options!