While we love working with landlords who need a property
manager in Northville, Novi, Canton, and even into Ann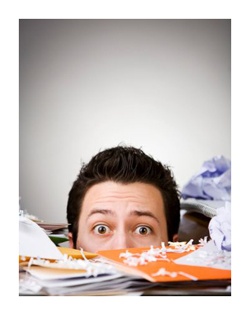 Arbor we're also
realistic about the services we offer; it's not for every property owner.
So when should you hire a property management company?
There are a lot of advantages, but every benefit to hiring a
property manager in the Detroit area comes with an expense. That's something that property investors and
landlords have to consider when running their business.
Here are some key indicators on when it might be time to
hire a property manager for your properties around the Northville and Novi
area.
You have a lot of properties
If your portfolio is spread out around Northville, Novi,
Royal Oak, Warren, Canton and other areas from Oakland to Wayne county then it
gets to be difficult to maintain them all personally. The more units you have the more you'll benefit
from working with a property manager.
There's a large gap between you and the property
If you travel frequently to your rental properties then
travel times adds up when with the increase in that travel gap. A number of our clients live in other areas
like northern Michigan and even out of state.
Having a property manager locally in the area can ensure that your
rental units stay safe, and attractive - and you don't have to jump in the car
for an hour drive or more if something comes up.
Tired of hands-on property management
Whether you're growing tired of the day to day management or
you don't want to deal with it from GO, a property manager can handle every
aspect of your Northville properties so you can watch over your investments
that much easier.
Dealing with limited time
There are only so many hours in the day, so if you have
business or personal things that take priority.
This is especially true if being a landlord isn't your day job. In this case, a property manager is an
excellent investment to cover your property when you can't be there.
Avoiding employer expenses
Busy property investors sometimes wind up hiring maintenance
staff and other workers to help them with the day to day operations of their
properties. If you're not interested in
being an employer (and the expenses that go with it) then contact a property
manager. The cost is much lower than
full-time staffing and you'll benefit from the experience of the property
management team.
If you're worried about the cost, don't hold back. Take the time to talk to a few Northville
property management companies to find out the fees relating to your rental
properties. You may find the service to
be not only affordable but a valuable addition to your operations.