More than ever before in these times of uncertainty that we face as a community, investors and property owners may be wondering if it's a good time to invest in a Novi multifamily management company. With investors facing the limitations imposed on their ability to provide services to their residents, in a time of crisis, it's more important than ever that they consider relying on the professionals in multifamily management to provide the skills and resources they need to manage their multifamily units from afar.
While the reward from a multifamily property is certainly substantial, the workload is also. Even when you were operating under the standards of "business as usual!" While we're adapting to this crisis as a community, the dangers of COVID-19 have certainly made Novi multifamily management more challenging for investors and property owners.
You know that you want to provide the best possible rental home for your residents, and Novi multifamily management can help you do this professionally, efficiently, and calmly. However, in the Novi area, you have a few options as to who you can have step up and take care of your day-to-day to-do list.
If you choose the right team, your properties are in exceptional hands while you shelter in place with your loved ones. You need a property management partner who can not only handle your new workload but who can continue to provide professional services after this crisis has passed us by. Here are some things to keep in mind as you decide who is going to handle the care of your investment properties during this stressful time—and moving forward.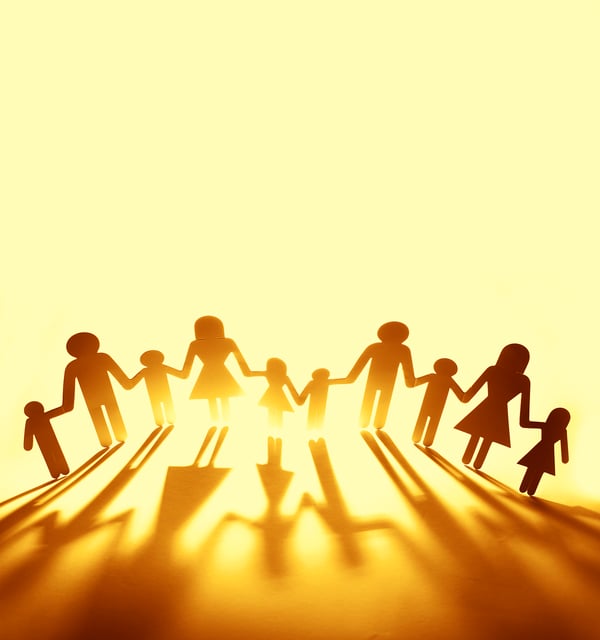 They Can Handle the Work Involved
The first thing many landlords do when investing in a multifamily property is to calculate the costs involved. What many fail to recognize is that one of the biggest investments isn't made by spending money—but by spending time. The time that goes into Novi multifamily management makes the ownership experience very different from that of renting out single-family homes.
With a multifamily property, you have to take into consideration the feelings and concerns of each of your residents. Even when we weren't caught up in the middle of social distancing, you probably encountered surprise issues here and there that derailed your effectiveness as a landlord and investor. For example, with a multifamily property, you often face:
Tenants' different reactions to singular events like storms and power outages
More than one appliance failing at once—which can be difficult to replace during quarantine
The activity of one tenant affecting the lives of their neighbors
Trying to list, market, and show a property (before, during, and after social distancing)
The regular upkeep of each of your multifamily units.
The list goes on. In order to be an efficient, effective landlord—especially in times like these—you have to be realistic about who's going to handle the extra workload. 'DIY,' while admirable, is quickly becoming a less feasible option—particularly if you have other responsibilities at home or at work (even from home) that require your focus.
Why You Shouldn't Hire Staff
Getting someone to come in and handle each category of issue that comes up may seem like a great idea. You could, theoretically, throw some money at problems as they arise. For example, when it comes to crucial property-care essentials, you could hire a plumber, refrigerator repair pro, electrician, HVAC tech, and inspector.
After your primary concerns are out of the way—and once quarantines are lifted—you could also hire painters, rent collectors, accountants, property marketers, showing specialists, and a slew of others. However, you probably see where we're going with this: after a while, the cost may start to eat away at your financial future. We know that prompt service is crucial to keeping your residents happy with their rental home—but why hire more than you need to?
More than ever, having a one-stop-shop to handle all of your Novi multifamily management needs and keep your portfolio under a watchful guardian is critical. Your team of choice should be well-equipped to take care of issues involving repair and upkeep just as easily as they can financial concerns, like collecting rent. They can also help you manage stickier issues as they become necessary.
Hiring people for each of these tasks not only requires a great deal of money, but considerable time and effort in the vetting process. Managing each of the people you hire may take nearly as much time as doing the work yourself! Save yourself the headache of trying to find the right fit for every job when you work with a management professional.
Why You Can't DIY Everything
When analyzing if you can keep your portfolio afloat, you may have assumed you were going to take on some of the work yourself. After all, the more you do, the less you spend—right? No, not necessarily. You may spend less money if you run around all day whacking moles, but you'll spend a lot more time. Now top that with the effects of social distancing and a shelter-at-home order: your schedule just got exponentially complicated. Can you keep up with the level of care your residents are expecting during this time?
In the long run, it may cost you more to DIY your Novi multifamily management. How so? Unless you are an expert in performing repairs and upkeep on every component of your properties, you're bound to make mistakes. These could cause damage that may remain hidden for weeks or months as you find yourself struggling to keep up with your properties. It's better to hire a professional property management company to get it right the first time.
Investors who have been leaning on DIY: we know you're probably feeling very anxious right now about the care of your residents and the management of your properties. We also know that now is the time for us to come together as a community and weather this storm. To learn more about how we can offer our support to Novi property owners during this time, our multifamily services page has all the details.