When you're dealing with new investment property with the intent to rent or lease that home, one of the most difficult things to do is establish the right rent amount. New landlords often find it difficult because simply doing a comparison on other homes in the area isn't enough. There's a lot to consider including amenities, location, maintenance costs, taxes and more. This is why so many owners in southeast Michigan turn to property managers in Oakland County and Wayne County.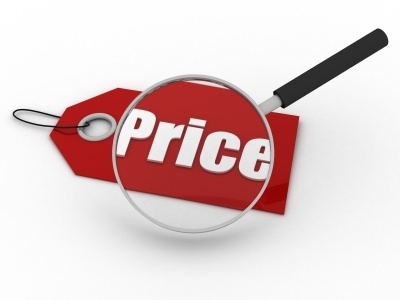 Having a property get swamped in applications and rent out quickly is usually a good thing – but it could also mean that you're not charging enough rent. If the property seems to sit empty, that's often a clear indication that the rent is too high.
So how do you set the rent at the right amount for your specific property?
Research – and the best place to start is in the local newspaper. At the most basic level, start looking at homes in the same area around your rental property. Location is extremely important so find out
what rent prices are driving the local area in Oakland and Wayne County or wherever your property is. For example, a three bedroom one bath home in Westland might rent for $1,100 while the same home in Wayne could be $900 and a similar home in Oakland County could be closer to $2,000.
Another great tool for researching average rent within your area is to utilize sites online including www.rentometer.com, rent.com, and Zillow.com. No matter where you look, make sure you're getting as similar to your property as possible. You want to compare apples to apples when it comes to amenities because even just a few extras in your home or another home (or lack there of) can change the perceived value to a renter.
Factoring in Budgets and the Economy
While everything you're offering and the convenience of location is important, you also have to keep the prospective renter in mind. Everyone has a budget, as well as size needs in terms of square footage. It's important to know who your ideal tenants are and to factor that into how you price the property.
The housing market also plays a part in how you price your rental unit. Consider that there's a certain point at which rental rates hit a cap. As interest rates drop and rental rates rise, many renters will do the math and realize that it just doesn't make sense to rent property when it would cost less to buy a new home in Metro-Detroit.
It's a time-consuming process to find the sweet spot for your rental rates, but it's worth it. If you need a more hands-free approach then the best option may be to work with a property manager. Not only can a Michigan property manager help you establish the most appropriate rent for your property but they can assist with screening tenants, performing checks, maintenance and more.
If you want to do it yourself, we have some tools to help. Start with our free Make-Ready Checklist to ensure your proerty is ready for the next tenant. Click the link below to get started.