Property inspections might seem like a hassle. In reality, skipping inspections can be a costly landlord mistake. Your rental properties are an ongoing source of income for you. Keeping the properties in good shape is critical.
To keep up with routine maintenance, repairs, and damages make sure property inspections are part of your regular landlord duties. If you're not sure when to inspect or what to look for, here's a quick guide to rental property inspections.
The Move-In Inspection
When a new tenant moves into your rental property, document the condition of the home. Perform a Move-In inspection as you walk the new tenant through the home.
At Move-In, the home should be in excellent condition. You've already performed the Make-Ready. The Move-In inspection is less about finding problems and more about documenting the condition of the home with the tenant.
With a security deposit at stake, you and your new tenant must agree on the condition of the home at the start of their lease agreement. You'll need the home's move-in condition documented for comparison to the home's condition at move-out.
Inside the Home
Take your tenant through each room of the home. Note the condition of walls, floors, and appliances. Show them how the lights and ceiling fans work. Open and close doors, cabinets, and drawers. If the home has a security system, demonstrate how the system works.
Outside the Home
Walk the property around the exterior of the home. Note the condition of the lawn and landscaping. Review any requirements for lawn maintenance with the tenant.
Look for broken windows or problems with siding or roofing. Don't forget notes about the condition of the mailbox, driveway, and patios or decks. After the Move-In inspection is complete, make a copy of your notes. Keep a copy for yourself. Give the other copy to the tenant for their records.
The Move-Out Inspection
When a tenant moves out of your property, be sure you do a Move-Out inspection. Like the Move-In inspection, walk the property with your tenant. Using the same document from the Move-In inspection, note any differences in the condition of everything inspected at move-in.
One goal of the Move-Out inspection goes back to the security deposit. Your tenant wants to get back as much of their deposit as possible. As a good landlord, you want to honor that.
However, the security deposit is yours to use for repairs of any excessive damage to the home in violation of the lease agreement. With that in mind, your Move-Out inspection notes must distinguish between damage vs. normal wear and tear.
What is Normal Wear and Tear?
Normal wear and tear throughout your rental property is acceptable. Over time, things wear out or show their age. Carpet pilling, an aging water heater, and a ceiling fan that's wobbly from use likely fall under "normal wear and tear." However, if you see holes in walls, burns in carpets, or a dishwasher that no longer functions, these issues could be excessive damage.
After the Move-Out inspections, use your judgment on how to apply the security deposit to damage repair vs. what is covered as normal wear and tear.
Routine Property Inspections
Move-in and move-out are critical times for a property inspection. You should also inspect properties additional times throughout the year.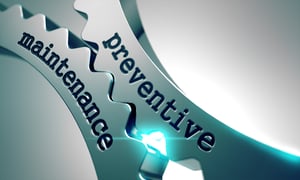 Regular property inspections help keep your properties in their best condition. Annual or quarterly inspections provide an opportunity for routine seasonal maintenance. Regular inspections show your tenants that you care about your properties and their safety.
These inspections also help you monitor how your tenants maintain your home. You'll keep up with how they are complying with the lease agreement. You might also notice a repair they haven't reported. Issues that go too long without repair can lead to more expensive repairs down the road.
Inspections Protect Your Investment
When you understand the importance of planned property inspections, you'll see that it's a critical way to protect your investment. We know it takes time and experience to do proper property inspections--especially when you have more than one rental property.
Using a Novi property management company removes this step from your workload. Novi property managers handle all Move-In and Move-Out inspections. They also schedule seasonal inspections and routine maintenance.
Your investments are well-kept, and your tenants are happy when you use a property management company to handle these important tasks.
Your Property Management Company Inspects On Your Behalf
Never let a property inspection be a hassle for you. Trust a quality property management company to handle inspections, repairs, and tenants through this process.
JMZ Management has processes in place to handle all property inspections. We perform necessary inspections on a planned schedule. After inspections, we send reports to our owners to let them know the condition of the property and when repairs are needed.
If you're ready to take inspections off your plate while keeping your properties in their best condition year-round, contact us today. Protect your investments and leave the hassle to us. If you want to do it yourself, click the link below to download your free Make-Ready Checklist to help prepare your property for your next tenant.