Winter is Coming!
As dark an omen as a decade-long winter may be for television characters; the standard American three-month (or more) winter can cause tons of disaster for rental property owners as well. Autumn is the perfect time to protect yourself against the stress and cost of a potentially nasty winter season, and we are here to tell you how.
Check Your Heating
Your tenants need to be warm in the winter. That is if you want to keep your current tenants. It is best to have the furnace or heating system checked to ensure proper operation now, rather than having to make a pricey emergency call when everything shuts down in January.
Some other things you might consider are reversing the ceiling fans for winter rotation, cleaning air ducts to prevent potential fires, and cleaning and covering your air conditioning units to protect from the freeze.
Winterize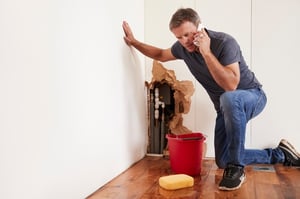 First and foremost, check your pipes. A pipe breakage can cost you not only the repair to the pipe but also to walls, floors, and anything that might be nearby.
Additionally, cut off the water supply to outdoor faucets and drain them thoroughly. If necessary, cover them with insulated faucet covers. Check windows and doors for leaks and caulk as needed. Check for damage to the roof and repair/replace shingles as necessary. Check batteries in all smoke or carbon monoxide detectors, in case of heating malfunction. If your property has fireplaces, get the chimneys cleaned. You can wrap pipes in unheated or exposed areas (or those in infrequently used common areas) with fiberglass insulation for little cost.
Keep in mind: some winterizing efforts, mainly if they reduce energy costs, can result in tax breaks or rebates, depending on current federal/state tax allowances.
Don't Forget Outdoors
Clean the gutters. If you have a flat roof, sweep or rake leaves and debris to avoid potential cave-ins. Take a look at your downspouts. If they are collecting near your foundation, consider extending them to deliver water further away from the structure, preventing the danger of frozen water on or in concrete.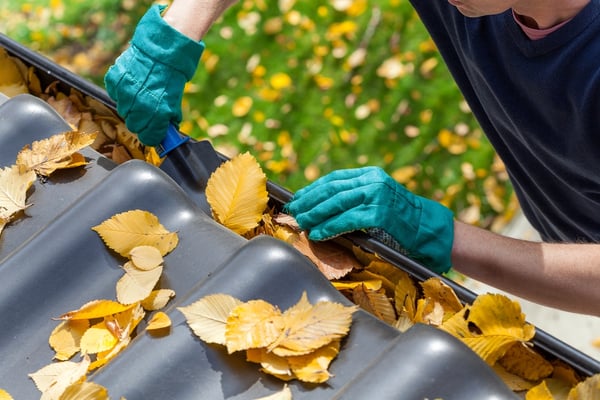 Turn off your sprinkler system and drain the lines. Check for heavy tree branches that could fall in a freeze or heavy snow. Have them removed. Consider sealing cracks in your sidewalks and driveways before a freeze can make them worse. Have your landscaping contractor mulch your leaves rather than rake them to continue feeding your lawn in the cold months.
Know Your Property
Who shovels snow and salts the sidewalks? If you provide this service for your tenants, make sure your contract is current and perhaps search around for a better deal. If you have vacant units, consider cutting off the water and draining the lines within. Perhaps fill the now-empty toilets with non-toxic antifreeze. Speak to current tenants and let them know to set the heat at a minimum temperature of 55 degrees if they plan to leave for a while.
Don't forget to talk to your tenants to see if there is anything they meant to report that has gotten set aside. Your tenants are a great source of information about what repairs your property needs.
Preparing for winter is complicated, whether you are House Stark or property owner. There are many moving parts. To help keep all of your ducks in a row, consider a reputable property management company to handle your to-do list on your behalf.
Download our free guide to finding the best Michigan property management company to help you find your partner in property management.