One of the most stressful parts of being a landlord is collecting rent from your tenants each month. There's often one check that doesn't clear.
It might be from the same tenant who regularly bounces checks. Or it might be a rare problem from a tenant who always pays rent on time.
Returned checks mean you don't get paid. You also have the hassle of going back to your tenant and getting a check that won't bounce.
What's the best way to handle a returned check? Here's what to do in this situation.

What is a Returned Check?
A returned or "bad" check happens when a bank account doesn't have enough funds to cover the amount of the check.
If a tenant writes a rent check and the bank sends it back to you, you don't get paid the rent amount until the tenant has enough money to cover a new check.
What Does it Mean?
In many cases, your tenant made a mistake. That's the best case scenario. If it's a tenant who is dependable each month, this is likely the issue.
It could be a simple matter of the tenant not transferring money before you cashed the check. The tenant should make an adjustment on their end and quickly write you a new check that clears.
In other cases, it's possible your tenant can't afford their rent that month. In this scenario, you'll have a bigger challenge in getting your rent money.
What should I do?
Treat all returned checks the same way as soon as you receive one. Inform your tenant that the rent is past due because of a returned check.
Document the communication with a three-day notice to pay rent and a notice of the returned check. Make sure you serve the notice within twelve hours of the time you received notification of the returned check.
You can require a money order or a certified check instead of a personal check from the tenant's bank. This ensures the replacement check won't bounce.
Depending on the terms of each tenant's lease agreement, assess a late fee to the payment as-needed.
It's important to maintain a good relationship with tenants when working through a returned check situation. If it's an honest mistake, your tenant will appreciate the notice that the check bounced. They'll quickly resolve the issue and won't let it happen again. A late fee might not be necessary.
But for repeat offenders, a late fee can help make the point that bounced checks or late payments aren't acceptable.
Find A Better, Long-Term Solution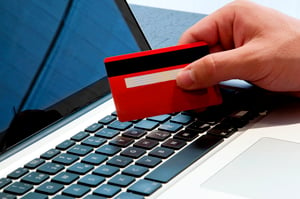 The hassle of chasing down rent checks each month is time-consuming. It's also expensive if you frequently deal with returned checks. When you don't receive your payments on time, it also affects your cash flow.
What if you never had to chase down another rent check? There's a way to make that happen and minimize some of your risks with tenants.
Choose an online payment system. More landlords are now choosing online payments instead of checks for all tenants.
When tenants have a way to pay rent online, there's no delay in receiving funds. They can pay with a bank account or credit card. Tenants can also schedule online payments to avoid late rent.
There's no more running to the mailbox to drop off a check. And your job as a landlord becomes easier. You no longer have to log checks and cash them at the bank. Your online payment system does the accounting for you.
A Property Management Company Handles Rent and Tenants
If the idea of setting up online payments seems daunting, your property management company can do it for you. When choosing the best property management company, make sure they offer online payments.
When you also trust a property management company to screen tenants for your properties, you reduce the risk of having tenants who don't pay rent on time--or at all.
Your Michigan property management company finds tenants who can afford the monthly rent and who have a good track record of paying on time.
If a tenant does miss a payment, your property management company works with the tenant to make sure you get paid. You don't have to deal with the headaches of payments or delinquent tenants.
Cancel the Need for Payment by Check
Don't deal with checks or bad tenants. Hire a property management company to deal with rent payments and tenants who miss a payment.
JMZ Management uses the latest online payment system to help tenants pay rent on time. Processing time is minimal. Our landlords get paid each month quickly. They never have to chase down a payment or worry about their tenant relationships.
Contact us if you're ready to cancel your rent checks. We're here to help you make the switch so you never worry about when you'll get paid again. We created a Make-Ready Checklist to help get your property ready for your next tenant. Click the link below for your free download!