It's exciting to approve a new tenant! You've gone through the screening process, and your new tenant appears to be trustworthy and a good fit for your Metro Detroit property.
Before your new tenant can move in, your property needs to go through the make-ready process. If you're an "accidental" landlord, you might be asking a critical question at this point: what is the make-ready process? It's a crucial step that makes your property fresh and clean for a new tenant.
From floor to ceiling—inside and out—your rental property needs attention before every new tenant. Here's what you need to know about the make-ready process.
Professional Cleaning Is Not an Option—It's a Requirement
Imagine being a new tenant and moving into a property that still looks, feels, and smells like the former tenants just left. Your tenants trust that their new home will be clean and like-new. It's unacceptable for new tenants to find any leftovers from the former tenants. When you clean thoroughly, your tenants won't be the ones asking, "What is the make-ready process?"
Walking through the house with a mop and dust-cloth isn't good enough. You need a professional team to clean everything in the property, including floors, bathrooms, kitchen, ceiling fans, appliances, and cabinets. Use professional carpet cleaners to shampoo the carpets throughout the house.
Start your new tenants off with a spotless home. It makes an excellent first impression and helps your new tenants understand your expectations for taking good care of your property.
Repaint Every Room
Chances are, the walls in your rental property need some TLC. This might seem like overkill, but every room needs a fresh coat of paint. Normal wear-and-tear can leave bumps and scrapes on the walls. They might seem like minor marks, but it's best to repaint over any traces of prior tenants.
Your new tenants know the home had previous tenants. However, one way to help your tenants feel like it's a new home with no prior tenants is a new coat of paint. Plus, fresh paint helps eliminate any smells left behind from pets or previous tenants.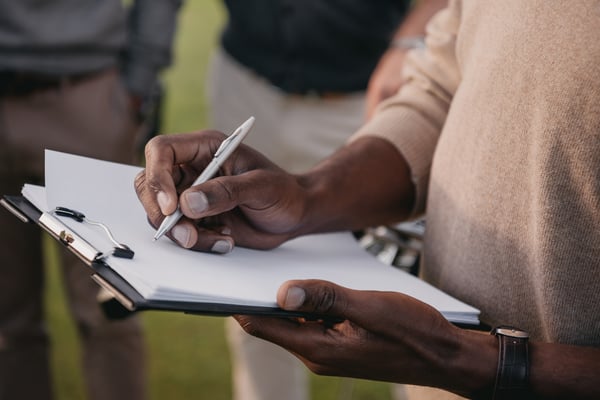 Re-Key, Replace, or Re-Code All Locks
Digital keypads make it easy to re-key the locks in your rental property. After a tenant moves out, be sure you change the codes or re-key traditional locks. If re-keying isn't the best option, most locks are easy to replace.
Changing the locks helps keep your property safe in case a prior tenant decides to come back for an unexpected visit. Plus, your new tenants know that no prior tenants still have access to the rental property.
Check and Repair Windows
Make sure there are no cracked panes or broken windows in your rental property. Open and close each window to make sure they work correctly, including the window locks. Repair any issues that prevent a window from letting the light in and keeping the home safe.
Freshen up the Landscaping and Exterior
No matter the season your make-ready process takes place in, freshen up the landscape and outdoor features of the property according to what's appropriate for the time of year.
Rake leaves and clean gutters.
Mow the grass (if there's no snow on the ground).
If there is snow on the ground, clear walkways and remove ice that could cause a fall.
Trim bushes and wash windows.
Paint shutters, trim, and the front door (if needed).
Fix fencing, decks, and other outdoor structures.
Fill cracks in the driveway and walkways.
Not only does the home need to look nice from the outside, but it also needs to be safe and secure for the arriving tenants. Depending on your leasing agreements, once the tenants move in, they will take care of the yard. This type of care is just another part of the make-ready process in Metro Detroit.
Check All Appliances
Even if the appliances in your Metro Detroit rental property are new, make sure everything works before your new tenants move in. Nothing is more frustrating for a tenant to move into a beautiful new rental home only to find that the air conditioner doesn't keep the house cool while they're moving furniture.
Check kitchen appliances and the water heater. Have a professional check and service the HVAC system. Set the alarm system to make sure it works. If you have automatic outdoor lighting or a sprinkler system, make sure the timers go on and off on schedule.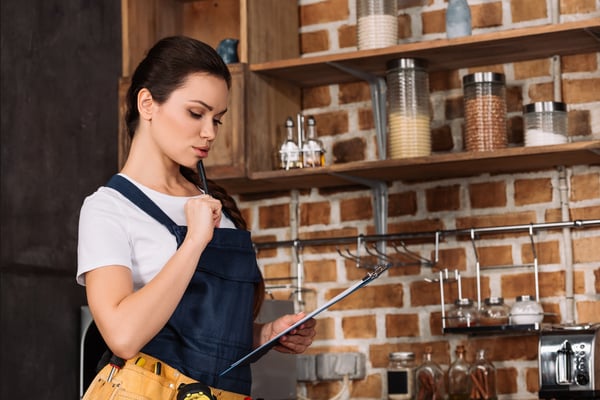 Property Management Means Make-Readies Done Right!
What is the make-ready process? It's one of the things an expert property manager in Metro Detroit does best.
JMZ Management has a streamlined approach to a property's make-ready tasks. Our professional cleaning and service contractors understand everything needed to wow new tenants. Plus, time is money! When you experience delays before your tenants can move in, you lose money. Every moment your property sits empty is a missed opportunity.
We make it a priority to work quickly and efficiently—without sacrificing quality. Your rental property needs to make a professional first impression with your new tenants. The make-ready process is a lot of work! Let our experts take the work off of your plate: let's get new tenants into your like-new rental property—right away!