If you're new to real estate investment, or you find
yourself making the transition from homeowner to landlord, you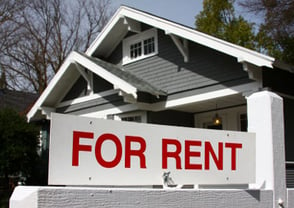 are discovering
unfamiliar territory. This includes
collecting rent, dealing with emergency repairs, screening tenants,
renovations, marketing and more. Having
to deal with these on a regular basis can make even a savvy real estate
investor turn sour.
In the absence of a magic button or a genie to simplify the
entire process, there are still plenty of things you can do to keep the process
running smoothly. Headache free property
management? It's a strong possibility.
Here are some tips to help you make an easy transition to
the life of a landlord and reduce the associated stresses.
Don't get too big too fast
While the concept of making a lot of money from real estate
investment and rental properties in Michigan can put dollar signs in your eyes,
it's important to start small – especially if you're new to managing
property. The ideal starter rental is a
simple property, even your own home.
Giving away too much is a risky investment
It may be tempting to provide a furnished rental property,
but few people actually come looking for rentals without possessions. A furnished unit might seem like it would be
appealing, but it's best to rent an empty property with nothing more than the
standard appliances. It's also less
risky because furnishings can be easily damaged and require replacement with
each new tenant.
Manage repairs properly
If you can swing doing your own repairs, then it's a great
way to save money when maintenance issues come up. If you don't have the tools, or the time,
then invest in a property manager in Michigan.
Dealing directly with subcontractors can often be a crap shoot without
quality referrals. Many property
managers have their own maintenance crews or preferred providers, plus they
provide a variety of others services (see below)
Get specific when advertising for tenants
If you put out a general ad with the amenities and cost, you'll
get overwhelmed by requests and the majority of them won't meet your personal
requirements. Pay a little extra for a
more detailed ad and use it to pre-screen.
Saying "no pets" "no smoking" "good credit required" are ways to save
you time during the screening process.
Trust in word of mouth marketing
If you need to rent out your property in Metro-Detroit, save
your marketing dollars and try to get some referrals first. Talk with friends and family to let them know
you have a vacancy. They may know a good
quality renter that would be an excellent first tenant for you.
Don't live in a multi-unit property you own
While it might be appealing to save money and live in a
duplex or building with multiple spaces, neither you nor your renters are going
to feel comfortable living that close to one another – especially your tenants.
Save with a property manager in Michigan
You would be surprised how much time and money you can save
with the right property manager. They
can offer maintenance services, marketing, screening, research and more to
ensure that you always have the best tenants.
You also don't have to wear all those hats. For a set cost, you have a hands-free
solution to operating your rental property.