It's weird, the more property you own, the less likely you are to want those darn kids off of your lawn. Millennials, those aged 22-37 in 2018, are now the largest current American generation, accounting for 25% of the population.
The good news for property owners is that this is a generation that watched the housing crisis of 2009 destroy the life they understood. As a result, they generally prefer to rent than to own. In short, they are a phenomenal market to approach for your rental properties.
Attracting Millennials
When fishing for millennials, the neighborhood is your best bait. In general, they prefer affordable areas near their jobs. If you are planning an investment, look for an area where a corporation is developing in a forgotten part of the city. If some hip bars and restaurants are going to open soon, all the better. Millennials love a communal lifestyle and love to develop community.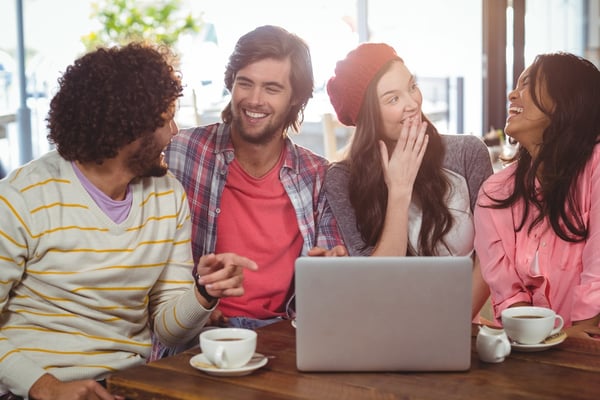 If you aren't looking for an investment property, there are still plenty of ways to attract millennials to your existing properties. Perhaps the most important consideration is that we know this generation as the generation that grew up with computers and cell phones. Tailor your marketing accordingly. If you aren't optimized for a mobile rental application, get there. Begin to advertise on social media. Check your email daily and respond.
Consider Upgrades
Optimize your property for the needs of this generation. If you don't offer top-notch Wi-Fi, research what is available at your property and advertise accordingly. Consider replacing standard outlets with those featuring USB ports for easy charging of all their devices.
Millennials are also very appreciative of community and ecological responsibility. If your property contains a common area, mention that. What used to be taboo is now hip. Consider creating communal spaces on your property. A couple of benches near a fire pit and a horseshoe setup make a huge marketing point while costing very little.
Also consider advertising any eco-friendly features your property may offer such as energy efficient appliances, nearness to public transportation or a neighborhood farmers market. Review the current federal and state laws that apply to your property and determine if energy-saving upgrades might qualify you for valuable tax breaks or refunds that might pay for themselves in the long run.
Pets?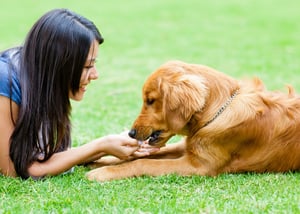 Lastly, reevaluate your pet policies. Millennials represent 35% of American pet owners, and they want to keep their pets in their homes. Do you accept pets? What are your restrictions? Consider loosening your pet restrictions if you aren't having the success you're looking for with millennials.
If you are considering a renovation to your property, consider going with stained concrete or durable laminate flooring instead of carpet. If you have the room in the yard, think about a dog run. If you have a multi-tenant property, think about adding a small dog park.
If you need help attracting new tenants to your property, call JMZ Management. Our marketing efforts are unparalleled in the Detroit Metro area, and we know how to reach the right renters for each property we manage.
Not sure how to select the right property management company for you? Download our free guide to finding the best Michigan property management company to help you on your search.