As an investor, you take a big risk trying to buy properties
you intend to hold as rentals if you don't spend a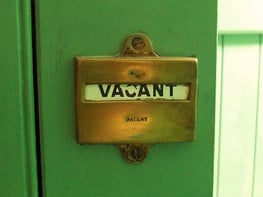 considerable amount of time researching
the area and the purchase beforehand.
While a home might look like a bargain, and something that would be
beautiful after some renovation, it doesn't mean that the home will rent
easily.
If you can't fill it with tenants, even with the help of a
property manager in Michigan, you're left holding a liability instead of a
profitable asset.
Before you start picking up investment property, especially
for the first time, there are some things you can do to ensure that your rental
properties will in fact be easy to rent:
1. Talk to rental agents in the area. If you work with an agent who handles a lot
of rentals in the area, they can you what type of full-time home or vacation
home that renters are looking for.
Working with a property manager in Michigan can also help in the same
manner because they deal in so many tenant screenings and marketing, staging,
etc.
2. Which properties are the most popular in the area - which
are continually appearing in listings for weeks without getting picked up? Read
over local classified ads to determine the best locations, rental types and
appropriate rent amounts.
3. Find homes that fit local demographics. For example, if an area for a vacation rental
seems to get a lot of senior citizens then it's probably a good idea to invest
in one-level living. If that's not
really an option, then focus on properties that have the main living quarters
on the ground floor.
4. Play off the research of local real estate
companies. Read professional listings
and look for consistent use of keywords like "golfing" "stream" "river" "water"
"view", etc. If an agent repeats items,
there's a good chance they're in demand.
Aim for finding property that has one or more of these common features.
5. Rentals close to shopping and major access routes
typically fill up fast, provided the area is safe. Find something close to outlet malls or other
attractions.
6. You'll save money if you invest in a well-maintained
property. You may pay more up front, but
consider the cost to renovate and how long the property must sit empty while a
shabby home is being remodeled.
7. Before you buy into a particular development or
neighborhood, find out if the association or restrictive covenant allows for
rental units within the area.
8. Talk time to meet with an accountant. This will help you verify that the income you
can realistically expect to receive is in line with the purchase price of the
home and projected maintenance. Keep in
mind whether or not you'll be working with a Michigan property manager for your
rentals as part of your operating costs.
Need help developing and managing rental properties? Get the most out of your investments with JMZManagement. Contact us today to find out how we can fill rentals, provide hands-free maintenance solutions and improve your rental operations.