A rental property can be a fantastic investment, but no one will tell you that it's easy. Repairing and updating your recently obtained property is just the beginning. You still have to market your property, find the right tenants, verify their application, interview them, complete and sign lease contracts, and file every document related to this process. After that...well, it doesn't get much easier. Collecting rent, performing walk-throughs, addressing service calls, and general maintenance and repairs still await your attention. Plus, just when you think you have it all handled, you'll wind up with an empty unit...then the entire production starts again.
That's why most local property investors and landlords decide to outsource to a Michigan property management company. A reputable property management firm will help you in virtually any arena you feel you may need assistance, from property maintenance to evicting problem tenants. They have the resources, relationships, and know-how to make marketing your property, screening applicants, maintaining your investment, and staying on the right side of the landlord laws an absolute breeze. Not to mention that they can save you a lot of money in the long run.
Since you are here reading this, we will assume you have already decided to enlist the assistance of a property management company. We applaud your decision and believe you will be pleased with the results. However, there are a ton of property managers out there. How do you find the right one?
Getting Recommendations
There's a lot to be said for networking and referrals. Before you decide to hire a Michigan property manager, talk with real estate agents or landlords/property owners you know. Many people in your network may have worked with Detroit Metro property management companies and may be willing to provide recommendations. If you already have a firm in mind, you might ask if they have an opinion. If those in your network are unfamiliar with certain property managers that you consider potentials, do a little research and see if you can ask the opinions of their current clients.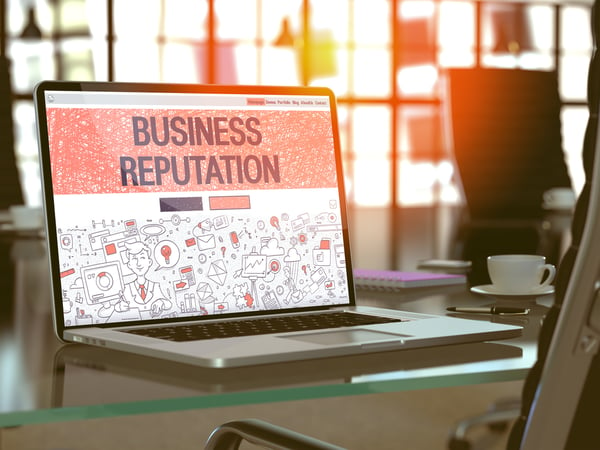 Remember that there are two sides of the rental property coin, landlord and tenant. In many ways, your tenants will be your partners in your property management journey. Such relationships are always better when both parties are making each other happy. To that end, check with your friends and relatives that rent their lodging. See if they have any experiences, good or bad, with particular property managers. Once you have assembled a list of potentials, visit some of their properties and see if current tenants will be willing to share their opinion.
We recommend that you keep your search to local recommendations. A larger company that operates in multiple areas or states will likely have different results in different markets. At the very least, keep that in mind. If a nationwide property manager appeals to you, be sure to get some opinions from their clients in the Detroit Michigan real estate market.
Do the Research
Don't stop at speaking to people you know. A few hours on the internet can produce a number of client and tenant reviews for property managers that may have caught your eye. Please keep in mind while reading online reviews that a dissatisfied party is much more likely to post an online review than a satisfied party is. It is difficult to judge a company based on the quantity of bad vs. good reviews you will see online. Instead, look for multiple complaints about the same issue which may indicate trends that you will want to avoid.
Your state's Real Estate Commission is another valuable resource. Their website should let you know if property management companies are required to be licensed in your state (each state has different regulations). If licenses are required, make sure that each company on your list has the proper license. If any don't have the necessary licensing, take a hard pass on them.
Know What You Want
Not all property management companies offer the same services. Some will provide leasing services only. Some might provide maintenance services only. Some may provide everything but will allow you to tailor their service to your needs. Of course, each of these options will come at differing price levels. Before you sit down with potential companies, know which services are most important to you and have a pretty good idea what you are willing to spend on these services. Ensure that the companies you will meet with provide the services you consider vital, and see if their rates are available without a consultation.
Get to Know Them
Your rental property is more than just a building; it is your tenant's home. When you look at things from that angle, you can see how important it is that you select the right property management company. Your tenants will not be able to choose who will make many of the decisions that you probably take very seriously in your own home, like calling a particular plumber or electrician. To that end, and to serve your own goal, we highly recommend that you get to know any possible company on your list.
You should be able to schedule consultations with the property management firms on your shortlist. Do so. Only you can judge whom you want to leave in charge of your valuable investment, and some face-time with them is vital. Not only will it allow you to form an opinion of the individuals at the company, but it is your opportunity to have all of your questions answered.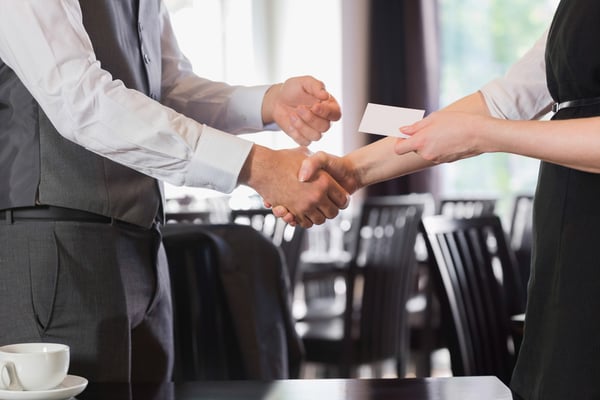 Be wary of any company that fails to schedule or perform your consultation promptly. This may be an indication of the service they will provide to you going forward, in a business where rapid responses are vital. Save some questions for after your consultation, and call with those at a later date. This may give you some idea of their response time. Keep in mind that they are trying to win your business. If they aren't making a good impression on you now, just imagine how that might color your tenants' future dealings with them.
Some degree of selecting a Novi property management company is going to require relying on your gut instinct. Consider your opinions of the services they provide and the impression they made both in the phone and in person. Will you feel comfortable dealing with these people in the future? Also, don't forget the end-user, so to speak. Do you feel comfortable with this company representing you to your dream tenants?
In the End...
To some degree, this entire article is just a reminder to do as much homework as possible and make sure you are as comfortable as you can be with your choice of a property management company. You will likely be signing a contract with the company you choose, and you will be legally bound to this firm for some period of time, provided that they uphold their end of the contract. We recommend having an independent, knowledgeable property attorney review this contract to ensure that you are properly protected should the company fail to hold up their end of the deal.
Ultimately, the proof of the pudding is in the eating. You can do as much research as you like, but you won't know everything about your property management company until they have been under your employ for a while. Pay close attention and work to develop that relationship as best you can. If they aren't providing the service you want, find a property manager that will.
We have a free Make-Ready Checklist to help you make sure you're covered in your new rental. All JMZ property managers use this at a minimum, so you'll know what to look for. Click the link below to download your free checklist.