A rental property listing is how you tell the story of your property to attract the best tenants. It's your opportunity to grab attention, brag on your property, and highlight amenities and nearby attractions.
What if you aren't a writer? Maybe other landlord tasks are your strength—but when it comes to creating a compelling listing, you struggle with writer's block.
You don't have to be a great writer to be a landlord. You just need to learn what makes a great property listing and how to put one together.
Follow our tips to write an effective property listing for your Detroit Metro rental property.
Make a List
Start with a list of your property's best features. Include anything that might also seem like a mundane detail.
Your property listing needs to include anything and everything that might trigger the interest of your next quality tenant. Making a list can help you make sure you don't overlook any details.
Include details like:
How many bedrooms and bathrooms?
Is the garage attached or detached?
What's the square footage?
Do you allow pets?
How much is the rental price?
Is laundry available on the property?
Are utilities included in the rental price?
Is the property close to airports, restaurants, or other activities?
Also, note details about your tenant screening process in your listing. Provide a link for applicants to request more information and contact you.
When you have a good list of your property's features, you're ready to start creating the listing.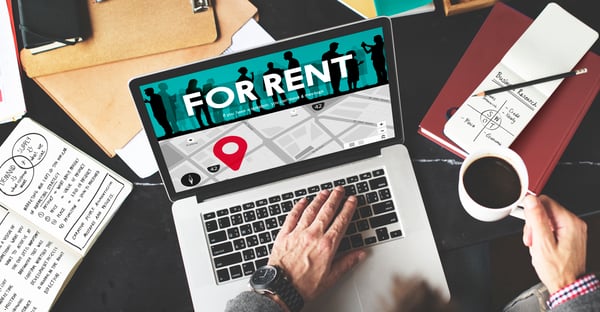 Don't Exaggerate
As you start describing your property, be sure you don't go overboard with too many embellishments.
Potential tenants depend on property listings to be accurate. When they arrive for a property showing, they expect to see the same property they read about online.
While you do want to highlight the strengths of your property, be careful how you word things. Don't add too many overly-descriptive words to your listing. Avoid exaggerating anything to try and impress better tenants.
Be honest. You don't have to highlight the flaws of your property. However, it's important not to cover up anything that could be an issue for tenants.
Use Professional Photos
You could write a stellar property listing. However, if you pair it with cellphone photos or other poor-quality photos, potential tenants will keep scrolling past your listing.
If potential tenants don't stop to look at your property listing, your home remains vacant.
Don't risk losing quality tenants by taking the easy way out with your property photos. A professional photographer will know how to capture your home in its best light.
They'll capture your property's best angles—inside and out. It's worth the expense to hire a professional photographer for eye-catching photos. If you want to add an additional visual touch, consider a virtual walk-through.
You'll have a polished listing that stops the scroll and brings potential tenants to your door.
What Makes Your Property Unique?
Aside from the basic listing details about bedrooms and the rental price, what makes your property unique?
Why would a tenant choose your property over a similar property at the same price?
Describe the atmosphere. Is it a quiet getaway in the big city? That could be an attractive feature for people who live in the Detroit Metro area.
Is your property within walking distance of schools or parks? That's an attractive perk for families and millennials.
Don't underestimate the importance of the little things that could make a big difference for the right tenants.
Review it Before You Post it
A listing full of errors and bad grammar won't attract high-quality tenants. Take a few minutes and review everything before you post it online.
Proofread your text.
Make sure your descriptions are accurate.
Are you missing any details? Compare your written listing to the starting list of property features.
Double check your photos. Make sure they are right-side up and don't show any messes or clutter.
Have a friend read your text. Sometimes an extra set of eyes can help you find errors or clarify details.
It doesn't have to be perfect. However, the clearer, more accurate, and eye-catching your listing is, the more likely you'll attract a pool of good quality tenants to choose your next renter.
Get Professional Help for a Professional Listing
If the details of writing about your property and finding a professional photographer feel overwhelming, a property management company can handle the listing for you.
The best Detroit Metro property managers can quickly gather the information about your property and create a listing that brings the best possible tenants to your property.
JMZ Property Management has written thousands of property listings. Trust us to create the perfect listing that tells the best story about your property. Plus, we always include professional photos with our listing services.
When you're ready to sign with your next tenant, be sure your property is ready. Get our FREE Make-Ready Checklist so you don't miss any details during your property preparations.