When was the last time you thought about your lack of free-time,
or how much gas you were wasting traveling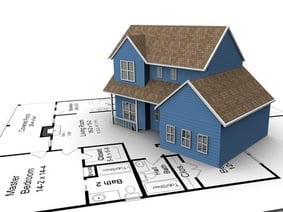 between your rental properties? If you're wishing for a lot more freedom,
then you need to build an effective strategy to manage your day by day routines.
Either that or invest in a Michigan property manager.
To get the most out of the associated costs of a property manager
in Oakland and Wayne county, you need to carefully assess what you're capable
of handing over and the exact services they offer. Based on what you're willing to delegate you'll
be able to choose (much easier) which property manager is best suited to meet
your needs.
Asking the Right Questions
Based on your needs, you can check into a number of
property management firms that offer the services you're looking for. This is where due diligence is important,
because you can't just hire a property manager in Northville, Royal Oak,
Birmingham, Detroit or other southeast Michigan city based on pricing alone.
Remember; you get what you pay for and it's an unfortunate truth
that there aren't a lot of high quality property management agencies in the
Metro-Detroit area. The individuals
handling your properties and real estate investments are essentially managing
that investment for you. That means they're
playing with your money, so experience is important.
Here's a list of questions to run through with a Michigan property
manager to make sure they're a good fit for your needs. Mind you this is not an expansive list, but
it hits on key points that will help you weed out the ones who moonlight as
property managers in Michigan.
How long have you been a property
manager?
How long have you been a manager
in this area?
How many vacancies do you have
right now? Out of how many total units under management?
What is the average length of
time it takes to fill a vacancy?
What does your lease look
like? (You need to see a copy of this, along with any other forms
and documents the manager uses with tenants.)
What is your late rent policy?
What percentage of tenants do you
have to evict?
How does the eviction process
work here?
What are your management fees?
What do you charge for recruiting
new tenants?
Do you charge for monitoring and
maintaining vacant units?
What are my guarantees?
Do you also market properties as
a broker?
If I decide to sell my property,
do I have to list it with you?
Can I see some of the other
properties you manage? (Of course you will probably not be able to
see inside rented apartments or offices. But you should be able to
see common areas and grounds.)
How do you market your
apartments?
Do you recommend special
incentives for tenants?
If I want additional marketing
for specific vacant units, how would we arrange that?
How do you screen prospects?
How do your tenants contact you?