After your real estate investing business has been born, it's time to raise that investment into a wealth-generating force! The first steps are often the hardest: getting your first property, replicating your success, and getting a team together to manage a few properties simultaneously. Once you've gotten to this level, your business is still not fully realized. However, you do have a solid foundation. To take it to the next level, you have to do a few things differently. Here are some tips that will help you take your Detroit real estate portfolio to new heights.
1. Find Good Wholesalers to Work With
A wholesaler finds great deals for you and makes money when the deal goes through. On the surface, their job is simple; in reality, it is complex and nuanced. They earn every single penny they get!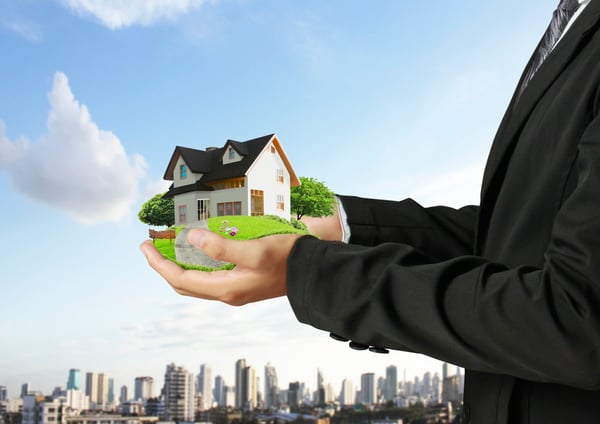 A good wholesaler is going to present you with deals that have instant equity. From the moment the pen rises, so does the value of the property. Wholesalers find undervalued properties, and it's up to you to decide how much money you can make off of them. A good wholesaler will properly vet each property, so you don't have to do as much work.
To get a great wholesaler on your side, do the following:
Be Open and Honest
Don't be afraid to show your cards regarding your goals, your strategy, how much you can afford, and what you want from the wholesaler. The more information they have, the more likely they are to find properties that fit your needs.
Meet Periodically—Even Between Deals
So much happens in the Wayne County market, you need to do everything you can to keep your finger on the pulse of the area. Periodic meetings ensure you hear about not only the deals the wholesaler has but ones that may pop up in the future.
Fairly Compensate Your Wholesaler—but Don't Hurt Your Bottom Line
While it may feel like the right thing to do to give your wholesaler a little extra, don't do so at the expense of your profit margin. A good wholesaler understands this is a numbers game and doesn't expect you to sacrifice profits to line their pockets.
If the wholesaler succeeds, so do you! When you find a skilled one, cement the business relationship by going back for more.
2. Find Good Fix-Flip Investors
A fix-flip investor is going to give you the funds you need to fix and flip a property. The most common loans for this purpose are hard money loans. These involve borrowing the money to purchase, fix, and flip a property. The investor gets their money back—as well as their fee—quickly.
However, a good fix-flip investor's value doesn't stop at their funding power! They have seen more deals than you, more successes than you, and more failures than you. Don't just tap their wallets; tap their knowledge. Your success is intertwined with theirs—and vice versa. They will be more than willing to share their opinions. You can then use their knowledge to make a more informed decision.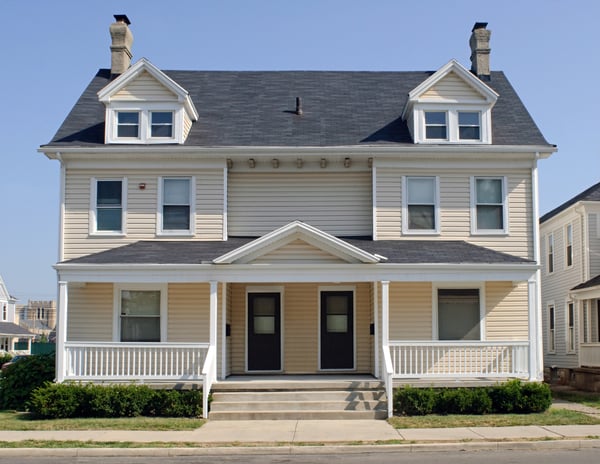 3. Buy New—If the Profit Is Right
While older or distressed properties often are the most obvious choices for getting the most bang for your buck, you can't sleep on new properties! With current building methods, a new property can go up quickly enough to limit labor costs significantly. Also, contractors who take advantage of bulk buying discounts will be more than happy to pass the savings on to you in exchange for a quick sale!
Not every new construction or newer home is going to be a deal—but if the following boxes can be checked, you may make more money on a new home than an old one:
The Location Supports the Price
Do your comps. You may be surprised how well the numbers work out.
There Are Multiple Units for Sale
The money saved on the construction of each unit of a duplex, for example, is substantial. Because each unit has its own value, you can save as much as 40% or more by buying and renting or flipping a multiple-unit building.
The Property Is Trouble-Free
The best aspect of a new home is the lack of issues. To make sure the inside is as nice as the outside, meticulously comb through the property. Bring a contractor friend or an assessor, so you have a second set of eyes.
Control Your Costs
The opportunities to invest and re-invest in properties are innumerable. Be careful you don't over-spend. Only get what buyers and renters need, and then focus on your business as a whole. A property can be a lot like a new crush: whenever the two of you spend time, you spend money. Extricate the emotion and focus on the finances.
Controlling your spending begins long before you purchase a property. Check the efficiency of the building:
Can it handle the stiff Wayne County winters?

How does the AC hold up in a sweltering Detroit summer?
Check the receipts, look for patterns, and cross-check everything against historical monthly weather reports. If you reign in costs now, profits can rain in later.
Hire a Professional Property Management Team
Scouting, analyzing, and comparing deals can easily be a full-time job. And with the way things move in Michigan, it may have to be! Sit down with a property management company in Detroit that can handle the auxiliary tasks for you. Each minute of your time is worth money, so one of the best ways to save money is to free up time.
With the right property management professionals on your side, you can put more effort into helping your real estate baby grow! Let JMZ Management show you the way with our FREE guide to "Real Estate Investing: Grow Your Portfolio!"