Here's something no one has ever done until he or she became a landlord: Determining the proper amount to charge in rent for a property. You certainly know what your monthly cost is and you've probably had an appraisal done recently. Unfortunately, these valuable steps are just the beginning. There are many factors to determine when establishing the rental rate for a property. If you are going alone (without the assistance of a property management firm), the whole process can be pretty bewildering.
If you set your own rent, just based on your gut instinct, one of two outcomes is likely. Either you went too low with your guess, and you are now up to your neck in applications, or you aimed too high, and your property is sitting empty, costing you money by the day. Odds are, neither of these options are optimal results. You want to set your rent as high as you can while still attracting a suitable amount of qualified applicants. Finding this sweet spot requires a great deal of research. If you aren't accustomed to it, it may also require a bit of luck.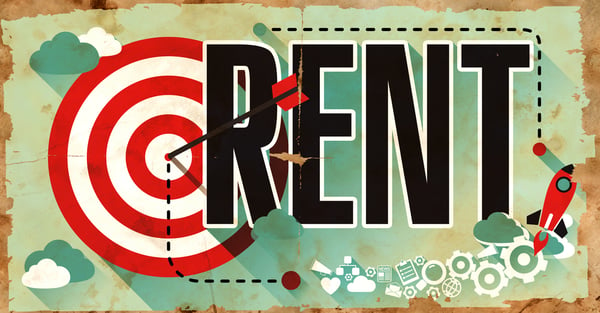 Where to Start
If you haven't, get your property appraised. If you've owned the property for an extended period, the value of your property may be significantly different from the price you paid. If you aren't able or willing to pay for an appraisal, various websites can help give you an estimate. Keep in mind, however, that this is just an estimate by a robot. You cannot determine the accurate appraised value of your property without a real, flesh and blood human taking a look.
Once you are satisfied that you have a reliable value attached to your property, what now? Well, this figure will give you a starting range. Most rents will fall between 0.8% and 1.1% of the total value of the property. As a rule of thumb, a property with a lower value (say, $100,000) should probably rent closer to the 1.1% area. The more valuable the property, the lower the percentage you should charge in rent. You want to attract quality renters, but you don't want them to crunch numbers and decide to buy a home instead. Also, make sure to check local laws and regulations to make sure you aren't violating any rent control laws that may exist.
Compare and Contrast
Now that you have a starting range make sure you won't lose money. You'll need to be sure that total rent is enough to cover your mortgage, obviously, but don't forget other costs that you might not immediately think of. You'll need to account for property taxes, insurance, any applicable HOA fees, and any monthly upkeep charges (landscaping service, for example). Also, you will want to try to estimate a yearly figure for upkeep and repairs and account for that in your rental rate.
Next, you'll want to compare the figure that you are looking at to rental rates in the area. When I say 'area,' I really mean neighborhood. Particularly in urban centers, rent values can change drastically in the span of a few blocks. You will want to take a measure of similar units in the general vicinity of your property. You can always just take a look to see what's being advertised nearby, but keep in mind that these units may have been on the market too long because they have priced themselves too high.
A good idea for do-it-yourself-ers is to utilize such websites as RentoMeter rent.com, and zillow.com. Many websites will offer a sense of rental trends in the area over the recent past. Be sure to search properties with similar amenities and features to your own. A property with a washer and dryer in the unit, for example, will be able to charge more in rent than a unit with only connections.
Consider the Neighborhood
We already discussed taking a look at the rental rates of similar units nearby, but there's more that you might want to consider. With the rise of the millennial generation has come a higher value placed on community and shared amenities. We may be entering a bit of a grey area here, but many property owners are behind the times when it comes to marketing to millennials, which may be an opportunity for you. Properly advertising the local amenities (proximity to public transport, shopping centers, hip bars/restaurants, etc.) can potentially allow you to drive your rental rate up a little.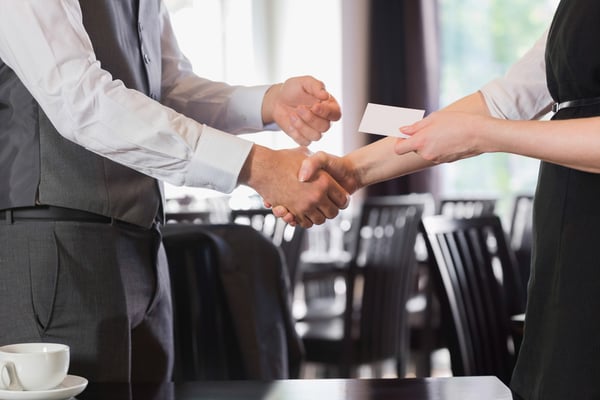 Not only is it an imperfect science, but it isn't actually science at all. That said, we highly recommend that you take a look at your marketing plan before setting your asking rate. Try to determine your perfect tenant and then consider their needs. Not only will this inform your marketing strategy, but it will also help you identify the spending trends of your target demographic as well as potentially identifying low-cost improvements that can be made to your property to push your rental rate a bit higher.
Consult the Pros
Reach out to your network. Any acquaintances you may have in the real estate market could have valuable insight to your proposed rental price. This includes other property managers as well as realtors, contractors, and even the loan officer that set up your mortgage. It certainly can't hurt to call and ask. For that matter, run the number by any friends you might have that rent similar units for their opinion. When researching rental rates, there's no such thing as too much information.
Finally, we would be remiss if we didn't strongly recommend that you at least consider hiring a reputable Detroit Metro property management company. No, not just because we are one. Property managers have already done this research and are aware of local rental trends. They are conversant in landlord/tenant law, including rent regulations. They can identify factors that you may not notice that can play into how much you can charge and how to market your unit. There are so many factors at play in establishing the rental price for your property that any number of seemingly insignificant missteps can do considerable damage to your bottom line. It just makes good sense to look into hiring a local West Bloomfield professional.
If you want to do it yourself, we have a guide to getting your property ready for your next tenent. Click the linkn below to download your free Make-Ready Checklist.